1 Hour of clarity for a successful business and a better life.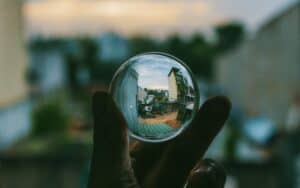 This is a simple and extremely effective task, when you consistently apply this you will take your business to the next level!
Today we live in the information age, it's great, things happen at the touch of a button.
My dad travelled for work he would have to get a bunch of cash in different currencies with him before he left, then if we needed more cash he would have to take a 1/2 day out and go to a bank to exchange money.  To speak with him whilst he was away was a complicated scheduling task.
Now we access cash in any country in the world through a machine, instantly chat over Skype or Face-time.
But there are some downsides.
These days we are busy and distracted, always connected…
Volumes of research tells us that to really solve problems, to really be creative or innovation we need to focus.
Business leaders are constantly being overwhelmed with a barrage of information, decisions, questions, problems.
This overwhelm leads to decision fatigue (yes it's a real thing), poor judgement, negative attitudes and ultimately hurts both our business and personal life.
I recommend taking 1 hr of clarity to think about the big things that matter in your business.
The things that make your business a massive success.
Its simple but not easy….
Fallow this  simple 10 step plan:
Clear your diary for 1 hr
Find a quiet place no computer/tablet/phone.
NO DISTRACTIONS (see not easy)
Go old school, pen and paper only.
Dedicate the 1st 30 mins to just thinking about the future. ]
Dedicate 10 min to just writing – write your thoughts, your emotions, whatever comes to mind. – REFRAIN FROM PLANNING (that comes later)
Take a break 10 min – have a coffee/water, walk a little stretch
Revisit your notes – spend 10 min defining each item by its outcome ($, hrs, emotional state). This is your success factor.
Put the piece of paper in a safe place.
Give it a few days – go back re-read. Prioritise and create your plan.
This works wonders, try it today!
Want even more Clarity…..?